Gutter Installation
Maryville, TN
Searching for Maryville Gutter Installation Near Me?
Have you been looking for a Maryville gutter company near me? Your gutters are an investment, and you must find a reliable gutter company to install them for you. Every company is different, which is why researching them beforehand is recommended. If you're looking for a company that cares about its customers, prioritizes customer service, is hard-working, and prides itself on its craftsmanship, then look no further than Gutter ON! We are a licensed and insured rain gutter installation company that is focused on providing our customers with the best results possible. 
At Gutter On, we put our customers first. We strive to exceed your expectations with every service we provide. We understand that gutters are an investment and want to ensure that you are 100% satisfied with the result. We are a customer-focused company, which means that we will be there every step of the process. To begin the process, all you need to do is request a free quote. From there, we will come to your home, assess your current gutters if you have them, provide you with a quick estimate, develop a plan, and give you a list of times and dates that are available to perform your installation. Once you've scheduled to have your gutters installed, we will take everything over from there. We will quickly but effectively install your new gutters, so your roof and home will have the much-needed protection they deserve. Call today for gutter installation Maryville, TN locals rely on.
Seamless Gutters Maryville, TN Residents Trust
When it snows or rains, your roof's job is to catch what falls on it. When the snow melts or as the rain drips down your roof, it will begin to collect around your home and it can cause water damage to your home if you don't have a gutter system. A gutter system is designed to carry the water that falls off of your roof away from your home and its foundation. To ensure that you have proper roof drainage, you need a working and well-maintained gutter system. A well-maintained gutter system will also prevent other issues like basement flooding, prevents erosion, and protects your landscape. If you currently have gutters that need to be replaced, we offer packages where we will remove and haul away your current gutters. One of our packages is our basic package. This includes; a five-year leak warranty, new downspouts, flexible financing, and more. The premium package includes; gutter guard installation, new downspouts, a five-year leak warranty, a one-time free gutter cleaning, etc. Our luxury installation includes; new downspouts, a one-time roof cleanout from leaves, two free gutter cleaning services, and more. Our packages are affordable and are tailored to fit your gutter installation needs. For the best gutter installation Maryville, TN has to offer, look no further!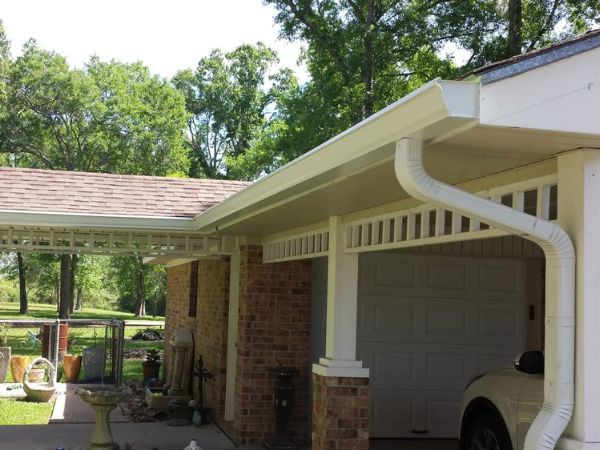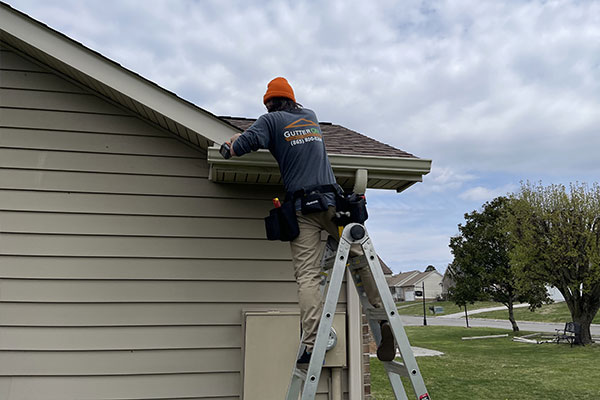 If You're Looking for Maryville Gutter Company Near Me, Look No Further!
If you're looking for a gutter system that is long-lasting, durable, and aesthetically pleasing, then we highly recommend seamless gutters. Seamless gutters are made on-site, and they are made to specially fit your roof. They are also seamless, which means there's less chance of leaks compared to a sectional gutter system. Since seamless gutters have less of an opportunity to leak or clog, they require less maintenance. In the long run, you will save money on repair and maintenance costs with seamless gutters in Maryville, TN. If you're ready to take the big step in upgrading your current gutter system, what better time than to upgrade to industry-leading seamless gutters? Our team has the experience and equipment needed to provide you with the best seamless gutter installation in the area, so you no longer need to look for Maryville gutter installation near me. You can count on us! We also offer professional gutter guards and gutter repairs.
Call Today for Rain Gutter Installation in Maryville, TN
Before we install your gutters, there are a few things that you need to decide on. For instance, you will need to choose the gutter style and color that you want. The K-style seamless gutters we offer are white, black, and royal brown. All of our gutters will come with Series 2100 hangers to ensure that your gutters are secure and prevent sagging. When it comes to our downspouts, we have standard sizes, which are 3×4 for 6'' gutters and 2×3 for 5'' gutters. If you have any questions regarding our products or you're unsure which product would best suit your home, our team would be more than happy to help!
At Gutter ON, we strive to make sure you have an excellent customer experience when it comes to our gutter installation process. We understand that this process can be quite overwhelming, whether you're stressed about a certain step in the process or you just don't know where to begin, we make it easy for you. All you need to do is request a quote either through our online form or by giving us a call. If you have any other questions regarding gutter installation in Maryville, TN, or for a free quote, make sure you reach out to our team today!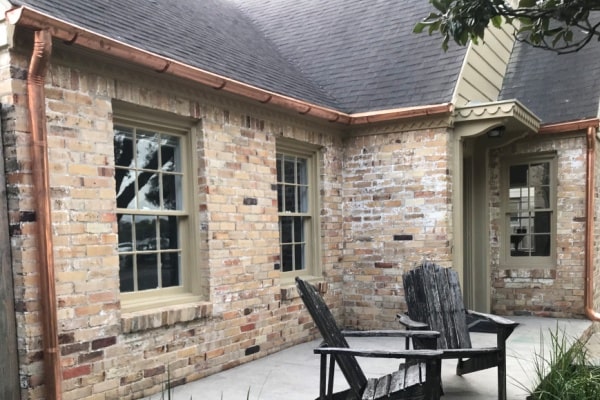 Ready To Have Perfectly Clean & Functioning Gutters?