Gutter Guards
Maryville, TN
Professional Leaf Guards Maryville, TN Residents Trust
While having gutters is essential, it's not enough anymore, especially if you are guilty of neglecting your gutters. Debris, dirt, leaves, nests, etc., build up, and when your gutters aren't cleaned routinely, they will start to clog your gutters. When your gutters are clogged, they aren't able to do their job, which is to push water away from your home. When your gutters become clogged, they will overflow, leak, and possibly begin to sag. This can cause severe issues like water damage, landscape and basement flooding, stains on the exterior surfaces of your home, and more. One way to prevent these issues is with gutter guards. At Gutter ON, we provide the best leaf guard gutter protection in Maryville, TN.
At Gutter ON, we are a gutter company that is local, insured, and licensed in order for us to provide you with safe gutter guard installation services in the Maryville, TN, area. If you've been looking for a gutter guard installation near me, we hope to put your search to an end. We provide top-rated leaf guard gutter protection Maryville, TN locals trust!
One of the Best Gutter Leaf Guards Maryville, TN Has to Offer
Our company is known for providing gutter leaf guards Maryville, TN residents rely on. The purpose of gutter guards is to protect your gutter system. Gutter guards are installed to sit on top of your gutters, and they work almost like a strainer to keep out and filter large debris. Filtering out the large debris like twigs allows the rainwater to flow more freely. Gutter guards have become popular due to the number of benefits they provide. One of the benefits of gutter guards is that they save you time and money. While there's an upfront cost of installing gutter guards, they lessen the number of cleanings and routine maintenance your gutters will need. They also prevent water from entering your home. When you have a clog in your gutters, they can begin to overflow. The water that is backed up has nowhere else to go, so it begins to creep into places that it shouldn't.
Believe it or not, gutter guards have the ability to prevent bushfires. When you have dry leaves just sitting in your gutters, they can be ignited when a bushfire breaks out. Embers can actually travel a decent distance due to being swept up by the wind. Gutter guards cover your gutters and prevent fires from breaking out because there won't be anything there to ignite the fire. We also provide top-rated gutter installation and gutter repairs.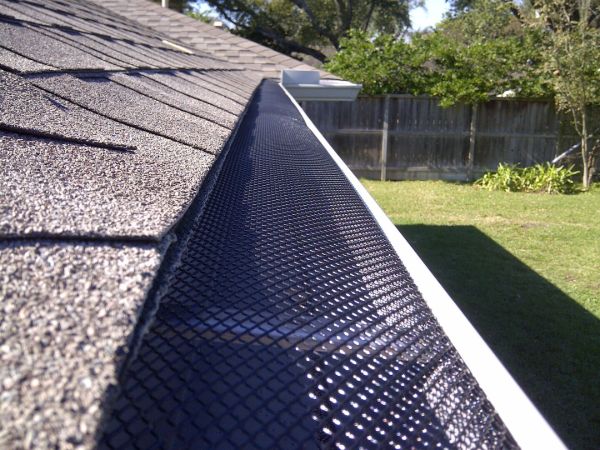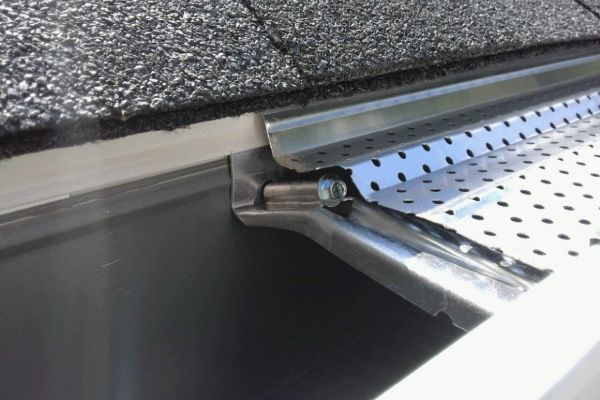 Leaf Guard Gutter Protection Maryville, TN Locals Rely On
At Gutter ON, we only use the best quality products on the market. One product that we proudly use is RainDrop® gutter guards. RainDrop® is one of the most durable and sturdy gutter guards available. There are several advantages of this product, such as; 
They are practically invisible from the ground.

They control snow and ice problems. Due to the color of this product, it heats up under the sun, which melts the snow and ice naturally. This allows the snow or ice to melt so the water can flow freely through your gutters.

They fit on essentially every home. 

They can withstand extreme climates and heavy rainfalls.

They are affordable
With these gutter covers, your gutters will be able to get the necessary protection without compromising your wallet and the aesthetic of your gutters. You can trust that with this product and our team installing it for you, you'll have the best line of defense for your gutters, roof, and home. We provide the best leaf guard gutter protection Maryville, TN has to offer!
Call Today for Top-Rated Gutter Guard Installation in Maryville, TN
While gutter guards are an excellent way to prevent the issues that clogged gutters bring, your gutter guards need to be installed correctly. When looking for a company that offers gutter leaf guards in Maryville, TN, you need to find a company that is well-versed in installing gutter guards. If your gutter guards were to be installed incorrectly, you face similar problems as if you didn't have gutter guards at all. A couple of common gutter guard installation mistakes are using the wrong gutter guard size, damaging the gutters in the process of installing your gutter guards, damaging the downspouts, and more. When installing your gutter guards, you can trust that we will use the right equipment, skills, techniques, etc., to provide you with the best services and results for gutter guards in Maryville, TN. We are backed by experience, great reviews, and a good reputation in the area that we've worked hard to achieve.
When you're ready to have gutter guards installed, we are only just a phone call away at Gutter ON. If you're wanting a way to cut back on gutter cleanings and prevent damage from occurring to your gutters, gutter guards are an excellent choice. There are many advantages of gutter guards and we look forward to providing your home with them so you can see the benefits for yourself firsthand. For more information regarding our services for leaf guards in Maryville, TN, the products we will use, the other services we offer, or for a free quote, make sure you reach out to us today!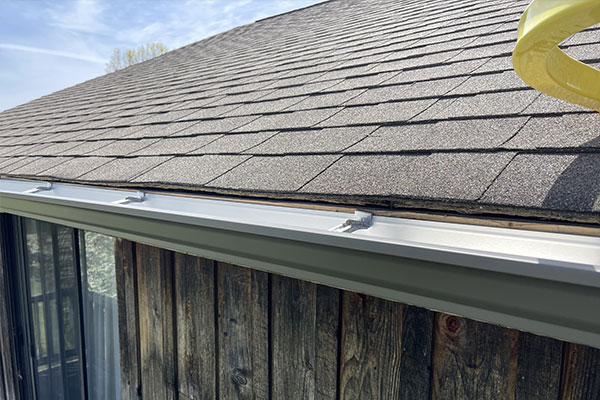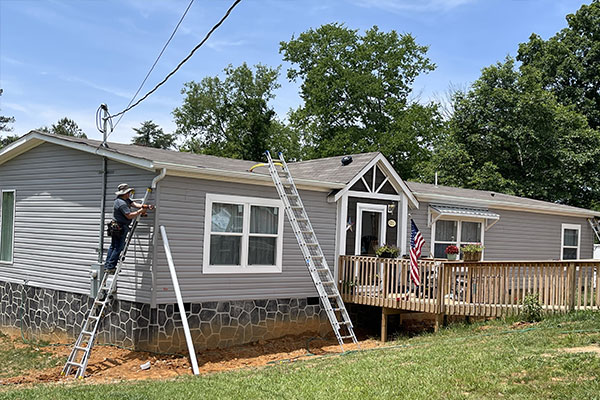 Ready To Have Perfectly Clean & Functioning Gutters?