Gutter Repair
Knoxville, TN
Searching for Knoxville Gutter Repair Near Me?
Do your gutters appear full or clogged? Do they look like they are beginning to sag? It may be time to have your gutters repaired. If you've been searching for Knoxville gutter repair near me, look no further! At Gutter ON, we are the top gutter repair company in the area that you can count on to provide you with convenient and stress-free gutter repairs. All you need to do is schedule a free quote, and we will handle the rest.
At Gutter ON, we are a local company that specializes in repairing your gutters to the best of our abilities. One thing that makes us stand out compared to other companies in the area is that we don't perform quick repairs. Our goal when repairing your gutters is to make it so you can get more life out of them. We use high-quality tools and products to repair your gutters for the best results. We will also be honest with you about your gutters. If they can be repaired, we will repair them; however, if they are beyond repair and need to be replaced we will notify you. We won't suggest a replacement unless it is truly needed. We understand that your gutters are an investment, and we don't want you to invest in something that isn't quite needed yet. We will try to get as much life out of your gutters as we can. Unfortunately, not every gutter system is salvageable, and it may come to a point where it makes more sense cost-wise to replace them. You can trust that our team will point you in the right direction, and if you need roof gutter repair services, your gutters will be in excellent hands with us.
Gutter Leak Repair Knoxville, TN Residents Trust
At Gutter ON, we offer a gutter repair package that could be the perfect option for you. When it comes to keeping your gutters in excellent condition, preventing damage, etc., it's important to stay up to date with regular cleanings and repairs. If you've noticed that your gutters are clogged, sagging, or leaking, then we may recommend this package. The first service in our gutter repair package is to clean your gutters. We will thoroughly clean your gutters and rid them of any unwanted materials like dirt, leaves, nests, twigs, etc. First, we will remove large debris by hand, we will flush your gutters with water, and then we will ensure that your downspouts are free of any clogs. Once we've cleaned your gutters, the next service on our package is to realign them. We will make sure that your gutters are leveled. We do this to ensure that your gutters can properly drain water. The next service we offer in our plan is to reseal your gutters. Using high-quality sealant, we will reseal all of the seams in your gutter system. This will help prevent leaks. The last service we offer in our gutter repair package is to reinforce your gutters. This means that we will install additional straps, wedges, and hangers to reinforce your gutters' position for them to be as close to your home as possible, as they should be. It's important to keep in mind that not all gutter systems are eligible for the rain gutter repair package. With our free quote, we will be able to determine if our package for gutter repair in Knoxville, TN, is the right solution for your gutters.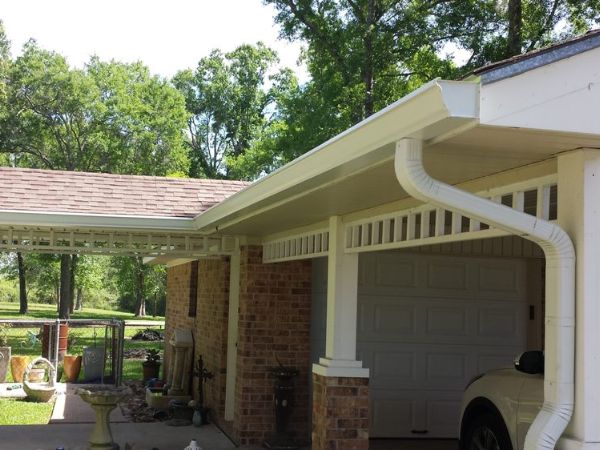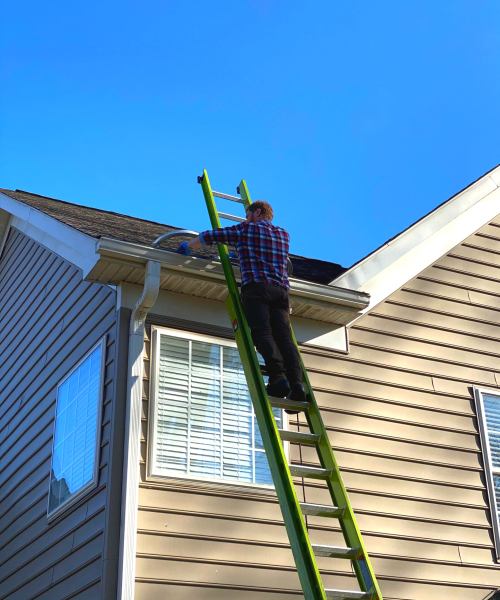 If You're Looking for Knoxville Gutter Repair Services Near Me, Look No Further!
Have you ever tried DIY at-home projects in an attempt to save money? While many homeowners believe that doing their at-home projects is cheaper than hiring someone, that typically isn't the case. Not every homeowner knows how to fix a gutter system. If you're not sure what you're doing, you could make the problem worse. Not to mention, it can be dangerous to climb on a ladder while trying to clean and repair your gutters. Let us help you with this task! Our team is highly trained in how to tackle many different gutter problems. We will also make sure that this process is easy for you. We value our customers, and we want to make sure that you have a pleasant experience when working with us, and that your expectations are exceeded with our gutter repair services. You can also count on us to answer any questions or concerns you may have at any time during the process. We also offer professional gutter installation and gutter guards!
Call today for Rain Gutter Repair in Knoxville, TN
Have you been looking for gutter repair services near me? Look no further than Gutter On. We aim to provide you with the best customer experience with not only our gutter leak repair services but with all of the services we offer. We hope to one day become your trusted go-to company for all of your gutter needs. To learn more about our gutter repair services or for a free quote, make sure you contact our team today!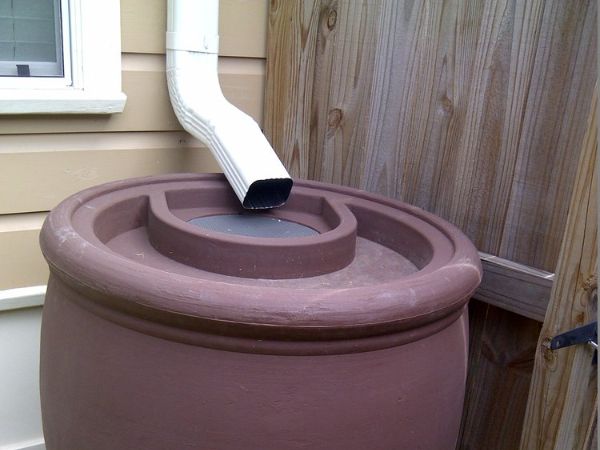 Ready To Have Perfectly Clean & Functioning Gutters?