Gutter Guards
Knoxville, TN
Professional Leaf Guards Knoxville, TN Residents Trust
Do you feel like all you ever do is clean out your gutters? While cleaning out your gutters isn't the most fun task to complete, it's necessary. The purpose of gutters is to direct water away from your home and its foundation. However, when your gutters become clogged, the water is unable to flow freely. This means that the water will be redirected to places that you won't want it to go, like your basement. Over time, this can cause serious issues like foundation problems, mold and mildew, and more. The good news is that gutter guards are the perfect way to prevent these issues and allow you to not have to clean your gutters as often. The best team to install them for you is Gutter ON. We are a trusted gutter company that provides the best leaf guard gutter protection in Knoxville, TN.
One of the Best Gutter Leaf Guards Knoxville, TN Has to Offer
Have you been on the hunt for a gutter guard installation near me? Look no further. We provide leaf guards Knoxville, TN locals trust! Our team at Gutter ON could be the answer to your search. We understand that it can be difficult to decide on which company you should go with for gutter guards. The company you end up choosing must have experience with installing gutter guards. You want to be able to receive all of the benefits that gutter covers provide, which means that they need to be installed correctly. With our team, you can trust that you're getting the best gutter guard installation services in the area. We make it easy to choose us because we:
Offer affordable prices.

Are a local, hardworking, and reliable gutter company.

Are licensed and insured – which means you'll have peace of mind knowing you will have a safe and protected service. Your gutters and gutter guards are in good hands with us.

Offer a free estimate. We will get you on the schedule quickly and provide you with a fast quote.

Install only the highest quality gutter leaf guards in Knoxville, TN, for the best results possible.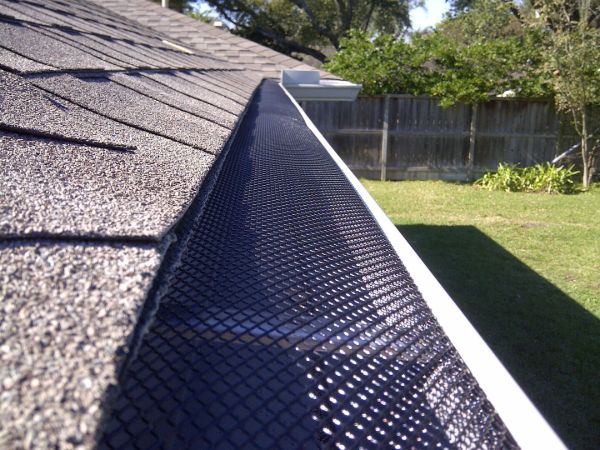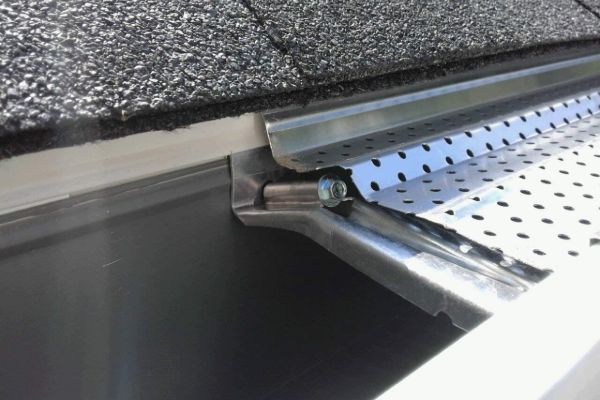 Leaf Guard Gutter Protection Knoxville, TN Locals Rely On
Your gutters constantly have to face dirt, debris, leaves, nests, pine needles, twigs, and more. Not to mention, since gutters are relatively out of sight, they are often neglected. If you feel like it takes your gutters no time to fill up or you often neglect gutter maintenance, gutter guards may be your answer. Gutter guards go over your gutters and they add the perfect protection layer to keep out debris. Since this protective cover blocks out larger debris from entering your gutters, like leaves, it takes longer for your gutters to fill up. Once gutters typically become clogged, it doesn't take long for them to overflow and cause other problems. Taking preventative measures is ideal. This line of defense will allow your gutters to stay cleaner longer, which means you will save time and money in the long run with gutter maintenance. If you need leaf gutter guard protection, you now know who to call! 
At Gutter ON, we understand that every home's gutter system is unique and differs in style, which means they require different needs. This is why we offer three different products to fit your needs and provide you with the best leaf guards in Knoxville, TN. We will inspect your gutters and fit them with the best gutter guards. One of the most versatile and durable gutter guards we offer is RainDrop®. RainDrop® is one of the best gutter guards on the market. This product stands out from the rest due to its goal to self-clean and provide a maintenance-free gutter system. Typically with gutter guards, one size doesn't fit all. However, RainDrop® works with every roof style and home. They can fit 5'' and 6'' gutters but they can also be altered to fit 4'' to 10'' gutters. These types of gutter guards are made to handle any amount of water regardless if it's a light sprinkle or a heavy rainfall. The issue that many standard gutter guards face is that they aren't able to handle a heavy downpour. Since the color of this product is black, it naturally heats up in the sun, which will allow snow and ice to melt for water to continue to flow freely. We also provide professional gutter installation in Knoxville and gutter repairs in Knoxville!
Call Today for Top-Rated Gutter Guard Installation in Knoxville, TN
Have you had issues with your gutters getting clogged? Clogged gutters can cause a plethora of irreversible damage to your home or foundation. Staying ahead of the problems is best, and one way to do that is by installing gutter guards. At Gutter ON, we provide the best gutter guard installations in the area. Leaf guards are the best way to ensure your gutters keep flowing for the long-term. It's not only important for our team to provide you with top-notch results, but we also prioritize customer service. We will work diligently, professionally, and promptly to provide you with an easy and stress-free customer experience. We provide the best gutter leaf guards Knoxville, TN has to offer. For more information on our gutter guards or the other services we offer in Knoxville, TN, or for a free quote, make sure you get in touch with our team today!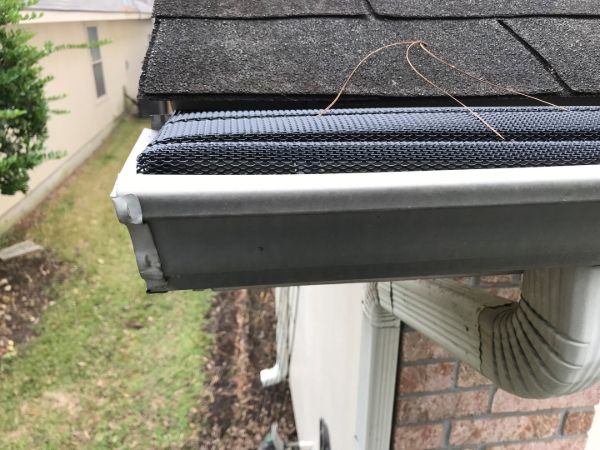 Ready To Have Perfectly Clean & Functioning Gutters?