Gutter Repair
Lenoir City, TN
Searching for Lenoir City Gutter Repair Near Me?
At Gutter ON, we are here to provide professional, high-quality, and dependable gutter repair in Lenoir City, TN. Our team has practically seen it all when it comes to gutter repairs, which has only prepared and prepped us for the future when handling common gutter problems. We use only high-quality tools and products when repairing your gutters to ensure that they are getting the best treatment possible. With our team, we make it easy when searching for Lenoir City gutter repair near me.
There are many reasons why you should stay up-to-date on gutter maintenance and repairs; however, one of the main reasons is to extend the life of your gutters. You've invested the money into your gutters, you shouldn't have to replace them prematurely due to neglect. While you may not want to spend the extra money upfront for maintenance and repair costs, they are cheaper than gutter replacement costs. However, it's important to make sure that you have your gutters repaired as soon as possible once you've noticed any damage to your gutters. A few things to look out for are if your gutters are sagging or cracking, if there are visible holes in your gutters, and if your gutters are overflowing. The sooner you notify us that your gutters are having issues, the less expensive and easier they will be to fix. 
Gutter Leak Repair Lenoir City, TN Residents Trust
One of the most common gutter issues that many homeowners face is overflowing gutters. Your gutter's purpose is to move water away from your roof and home to prevent water damage. When acorns, pine needles, nests, leaves, twigs, etc., fall into your gutter, they can clog it. Once your gutters are clogged, it doesn't take much for them to overflow. This can cause a host of problems for your gutters, home, foundation, roof, and landscaping. The good news is that this problem can be avoided with routine cleanings, inspections, and repairs. This is where our gutter repair package comes in. This package has been conveniently created to get your gutters back into great condition and keep them that way. In order for your gutters to last a long time, they need to be cared for, and the gutter repair package that we offer is an excellent way to do that. For this package, the first thing we will do is perform a free quote to make sure that this package is the right option for you. We will then clean your gutters and make sure that your downspouts are clear of any debris. The next step is to check out your gutters and ensure that they are level in order for them to drain the way they should. We will then reseal the seams of your gutters. Lastly, we will add more straps, wedges, and hangers to reinforce the position of your gutters. This package is an ideal, quick, and affordable way to check the well-being of your gutters, keep them clean, and well-maintained.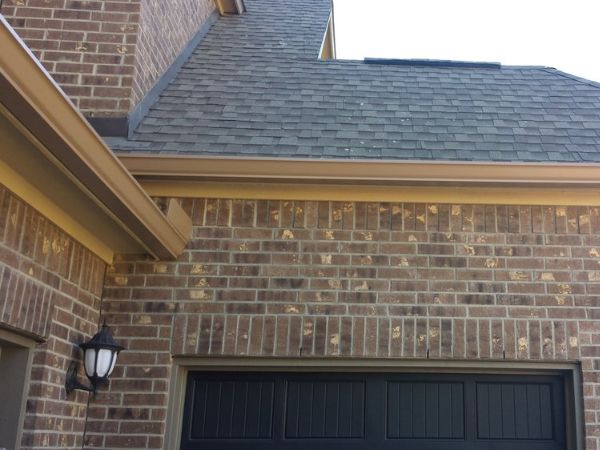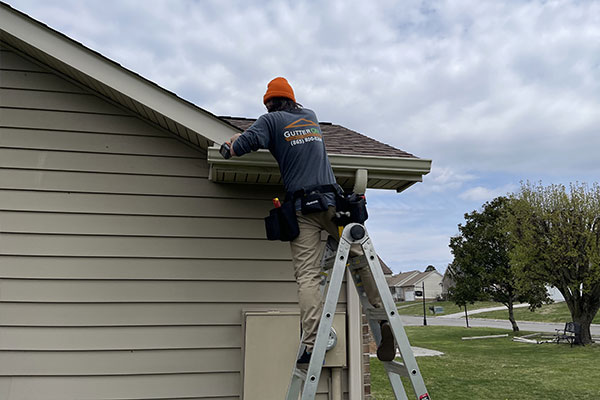 If You're Looking for Lenoir City Gutter Repair Services Near Me, Look No Further!
You may be wondering why you should choose us out of the other companies in the area. The answer is simple- we are a gutter repair company that truly cares about keeping your home, foundation, and family safe and protected with functioning gutters. We work diligently, quickly, and in a professional manner throughout the entire roof gutter repair process, so you can get your gutters back to working as they should in no time. It's also not uncommon for other companies to repair your gutters in a way that will tie them over until you get them replaced. If your gutters still have life left in them, we will fix your gutters with the goal of renewing them. With our gutter leak repair Lenoir City, TN service, we won't just put a bandaid on them and call them "fixed." However, it's important to keep in mind that not every gutter system is capable of being fixed. There may be a point where it's more cost-effective to replace your gutter system as opposed to fixing it. We will be honest and upfront with you about which option would be more worth it in the long run. With Gutter ON, you no longer need to worry about looking for gutter repair services near me. You can rely on us to provide you with top-notch services and results!
Call today for Rain Gutter Repair in Lenoir City, TN
While many homeowners often forget about or neglect their gutters, they are more important than you think. When your gutters are compromised and not working the way they should, more problems could arise. This is why it's essential that you give us a call at Gutter ON as soon as you notice any issues with your gutters. If it's been a while since you've had your gutters inspected, it wouldn't be a bad idea to have them checked out in case your gutters are damaged in a place you can't see from the ground. Make sure you contact us to learn more about our rain gutter repair services today! We also offer top-rated gutter installation and gutter guards!
Ready To Have Perfectly Clean & Functioning Gutters?