Gutter Repair
Farragut, TN
Searching for Farragut Gutter Repair Near Me?
Do you suspect that your gutters need to be repaired? Whether your gutters show visible signs of damage or you're seeing signs that point to there being a gutter issue, we are here to help at Gutter ON! It's important that the first sign you see of gutter damage, you notify us. The longer that the damage is neglected, the worse it can get. We will make sure that we will repair your gutters quickly so they can continue doing what they do best, protecting your roof and home. 
At Gutter On, we are a trusted gutter repair company in the area. When working with our team, you can expect that we will be professional, dependable, and hardworking. We will also make sure that we pay attention to the small details because those matter when it comes to gutter leak repair. It's important to us to fix your gutters in a way that you can get more life out of them and not just perform a quick fix. With our team, you no longer need to search for gutter repair services near me. We've got you covered!
Gutter Leak Repair Farragut, TN Residents Trust
It's not uncommon for homeowners to neglect their gutters until there's an issue. Cleaning out your gutters is one of the most dreaded tasks. However, when your gutters are neglected, they can begin to fill up with debris, pine needles, twigs, leaves, nests, etc. Once they begin to fill up, they can easily become clogged. Clogged gutters can cause a host of issues like landscape flooding, basement flooding, mold, foundation problems, and more. To prevent these issues, gutter maintenance is highly recommended. If you notice that your gutters are overflowing or clogged, you may qualify for our rain gutter repair package. To begin, we will inspect your gutters and make sure that they can be fixed. We will then thoroughly clean them and make sure that your gutters and downspouts are free of debris. Once your gutters are cleaned, we will make sure that your gutters are leveled and we will realign them if needed. The next step in the package is resealing all of the seams in your gutter system. The last step we will complete in the package is that we will add any additional wedges, hangers, and straps to your gutter system to ensure that they are close to your home. It's important to keep in mind that not every gutter system would benefit from this package. Some gutters are too far past the point of repair, and it may make more sense to just replace your gutters. However, after we inspect your gutters we will notify you if your gutters are capable of being repaired. If they aren't, we could also handle your gutter installation for you.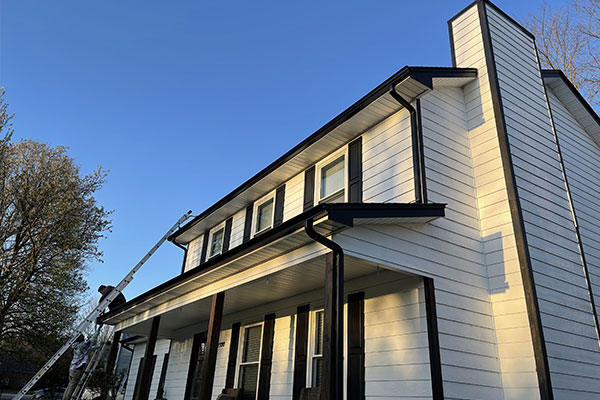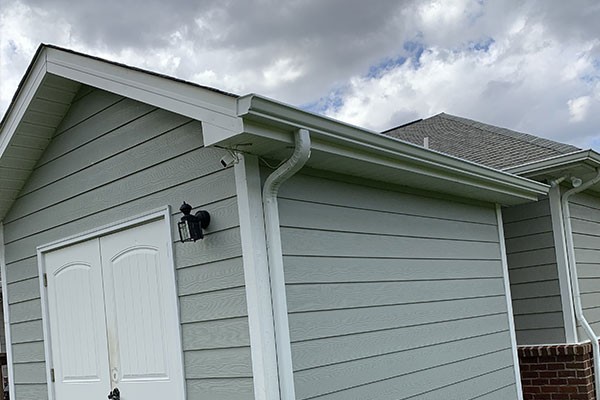 If You're Looking for Farragut Gutter Repair Services Near Me, Look No Further!
We understand that any issues with your home can be stressful. It's not uncommon to worry about how severe the damage is, the cost, and how long it will take to fix it. Fixing anything in your home can be stressful and overwhelming, which is why we try to make this process an easy one for you. We pride ourselves on how convenient our services are. If your gutters need to be repaired, we want to make sure that they are attended to promptly. If you suspect that your gutters need to be repaired, you can easily schedule a free quote with our team by filling out our quote form or by giving us a call. During the free quote, we will be able to give you a price estimate, go over options, and establish a plan with you. Once you've decided to go through with our roof gutter repair service, we will provide you with a list of days and times to choose from. Once we have you on the schedule, we will take over from there. All you need to do is relax and trust that we will take good care of your gutters. We also respect your time, which means that we will complete the job in a decent time frame so we can get out of your hair. However, even though we work quickly, we still make sure that the quality of our service isn't lacking. When you need Farragut gutter repair near me, make sure you keep our name in mind! We also offer top-rated gutter installations and gutter guards.
Call today for Rain Gutter Repair in Farragut, TN
If your gutters look like they are sagging and overflowing, they may be overdue for cleaning and routine maintenance. Our gutter repair package may be the perfect option for you. At Gutter ON, we are proud of the work we've provided our customers, and we look forward to repairing your gutters for them to continue to do their job. Make sure you get in touch with our team today to learn more about gutter repair in Farragut, TN, or for a free quote!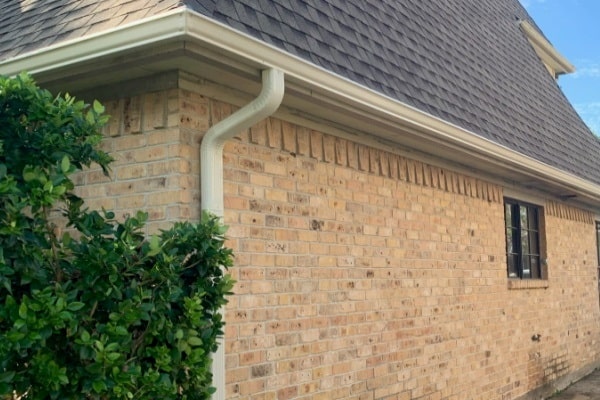 Ready To Have Perfectly Clean & Functioning Gutters?