Gutter Guards
Farragut, TN
Professional Leaf Guards Farragut, TN Residents Trust
When it comes to your gutters, their purpose is to protect your roof and home. However, what's protecting your gutters? This is where gutter guards come in. Gutter guards are a cover that goes over your gutters, and they block large debris from entering. This allows the water to continue to flow freely and it prevents clogs from forming. If you've been looking for gutter guard installation near me, look no further. Gutter ON is a gutter company that offers high-quality, reliable, and quick gutter guard installation services. You can rest assured knowing that your gutters and gutter guards in Farragut, TN, are in excellent hands with our team.
If you've ever experienced issues with your gutters clogging or overflowing, you understand how frustrating that can be. When debris is overflowing out of your gutters, it can be an eyesore. But on top of that, if your gutters are clogged, it can bring your home and property several problems that could lead to expensive repairs. Some of the problems you could face if your gutters become clogged include; foundation issues, mold, basement flooding, and more. The good news is that these issues could be prevented by installing gutter guards. However, they need to be installed correctly. There are many gutter companies out there but not every company installs gutter guards. For your roof and gutters to reap the benefits that gutter guards provide, they need to properly fit your gutters and they need to be installed the right way. Our team at Gutter ON has the experience, skills, high-quality products, and equipment to install your leaf guard gutter protection in Farragut, TN, correctly the first time around.
One of the Best Gutter Leaf Guards Farragut, TN Has to Offer
Did you know that gutter guards can do more than just keep debris out? They can also prevent insect and mouse infestations. Since gutter guards prevent stagnant water from just sitting in your gutters, it makes them less attractive to insects, birds, vermin, bats, and more making it their breeding ground. No one likes having an animal or insect infestation. When you hear an animal rustling in your gutters, all you can think about is the potential damage they are causing. A nest can cause your gutters to become clogged, and the weight of the nest can potentially cause your gutters to become detached from the roofline. Not to mention, some vermin and birds can carry illnesses and diseases that can be harmful to the health of humans. If they are bringing these illnesses into your gutters, and then you try to clean them out yourself, you could become ill. You must take all precautions that could prevent damage and illnesses. Gutter leaf guards in Farragut, TN, create a barrier from animals and insects to keep your gutters and your family safe.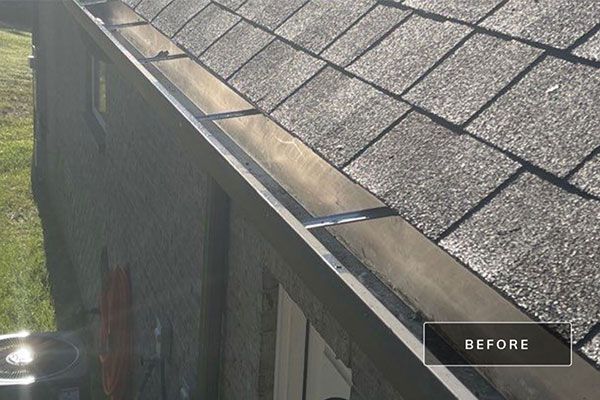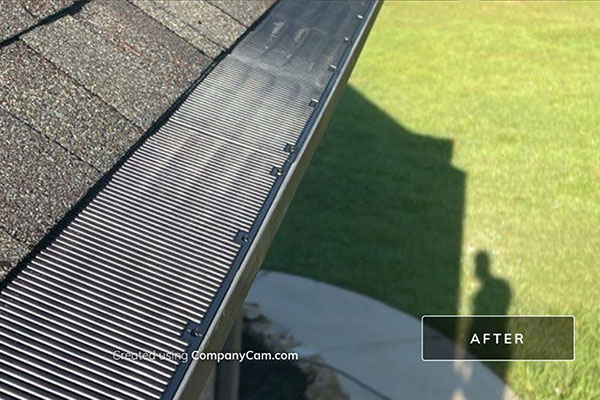 Leaf Guard Gutter Protection Farragut, TN Locals Rely On
Are you looking for gutter guards that are long-lasting, durable, and ones that can withstand heavy rainfalls? RainDrop® could be the answer for you. We will be able to install these gutter guards quickly and effectively to provide your home and gutters with the best line of defense. These specific types of gutter guards are made to hold up with practically any amount of water. Not to mention, they are made with the intent of being self-cleaning and low maintenance. If you often forget about the upkeep of your gutters, then these gutter guards are the perfect choice for you. There are countless benefits of this specific type of gutter guard, and we look forward to potentially installing them on your gutters so you can reap all of the benefits they provide. Other benefits RainDrop® provides include;
Melting snow and ice naturally

Withstanding extreme weather elements

Fitting on nearly every home

And more!
We also offer top-rated gutter installations and gutter repairs!
Call Today for Top-Rated Gutter Guard Installation in Farragut, TN
One of the many advantages of gutter guards is that in the long run, you will end up saving time and money. Your gutters require maintenance to stay in good condition. However, since gutter guards keep debris and leaves from building up in your gutters, they won't need as much maintenance. While they will still need to be cleaned out from time to time, they won't need to be cleaned out as often. Your gutters also won't be at as much of a high risk of becoming clogged as they would be without gutter covers. 
If you're ready to leap installing leaf guards in Farragut, TN, we're ready to help! At Gutter ON, we have what it takes to provide you with excellent gutter guards that you'll be able to enjoy for many years to come. Your gutters are vulnerable when it comes to clogs, especially if you live under a lot of trees. Let us help you protect your gutters and home with our convenient and high-quality services and products. Make sure you contact our team today to learn more about our gutter guard services!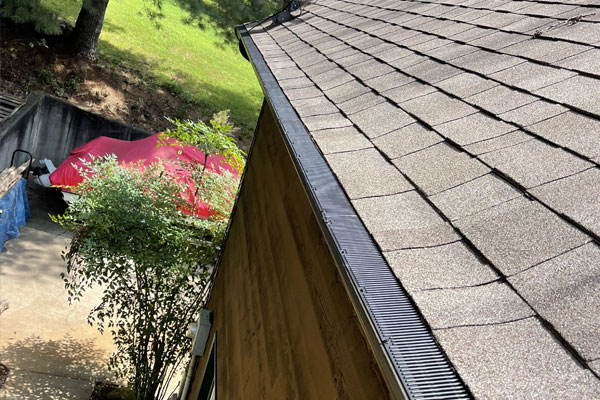 Ready To Have Perfectly Clean & Functioning Gutters?